ˇ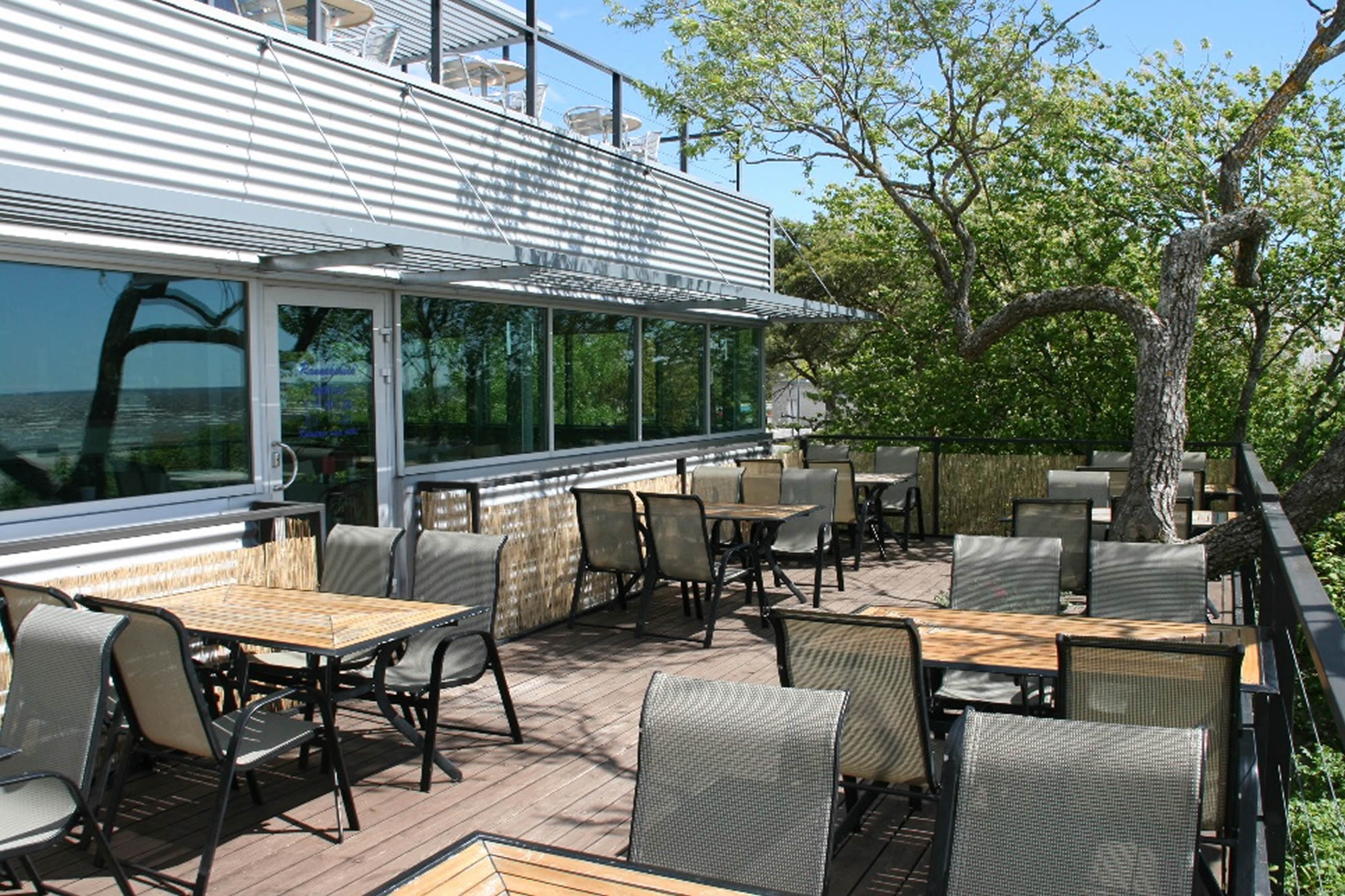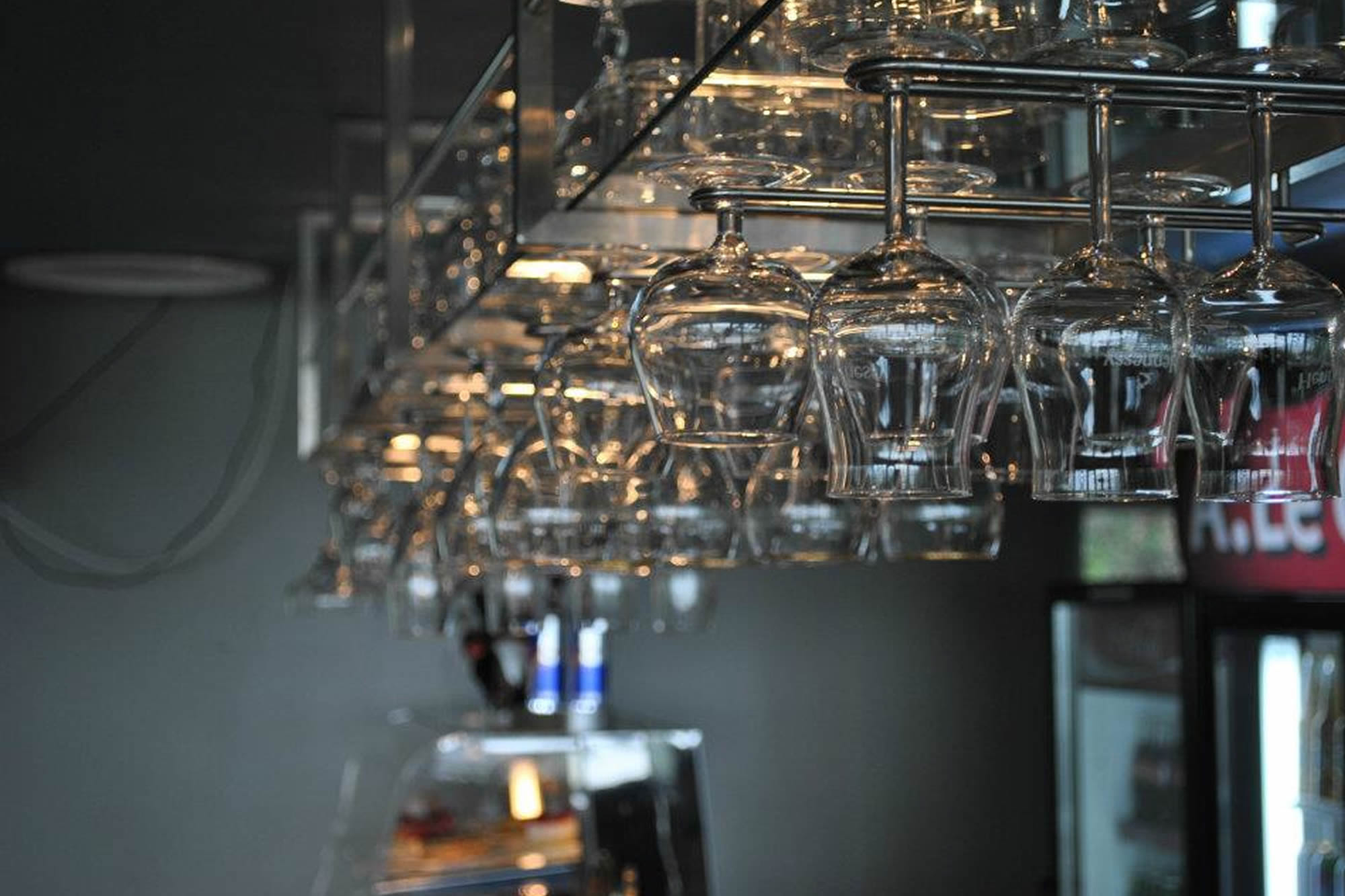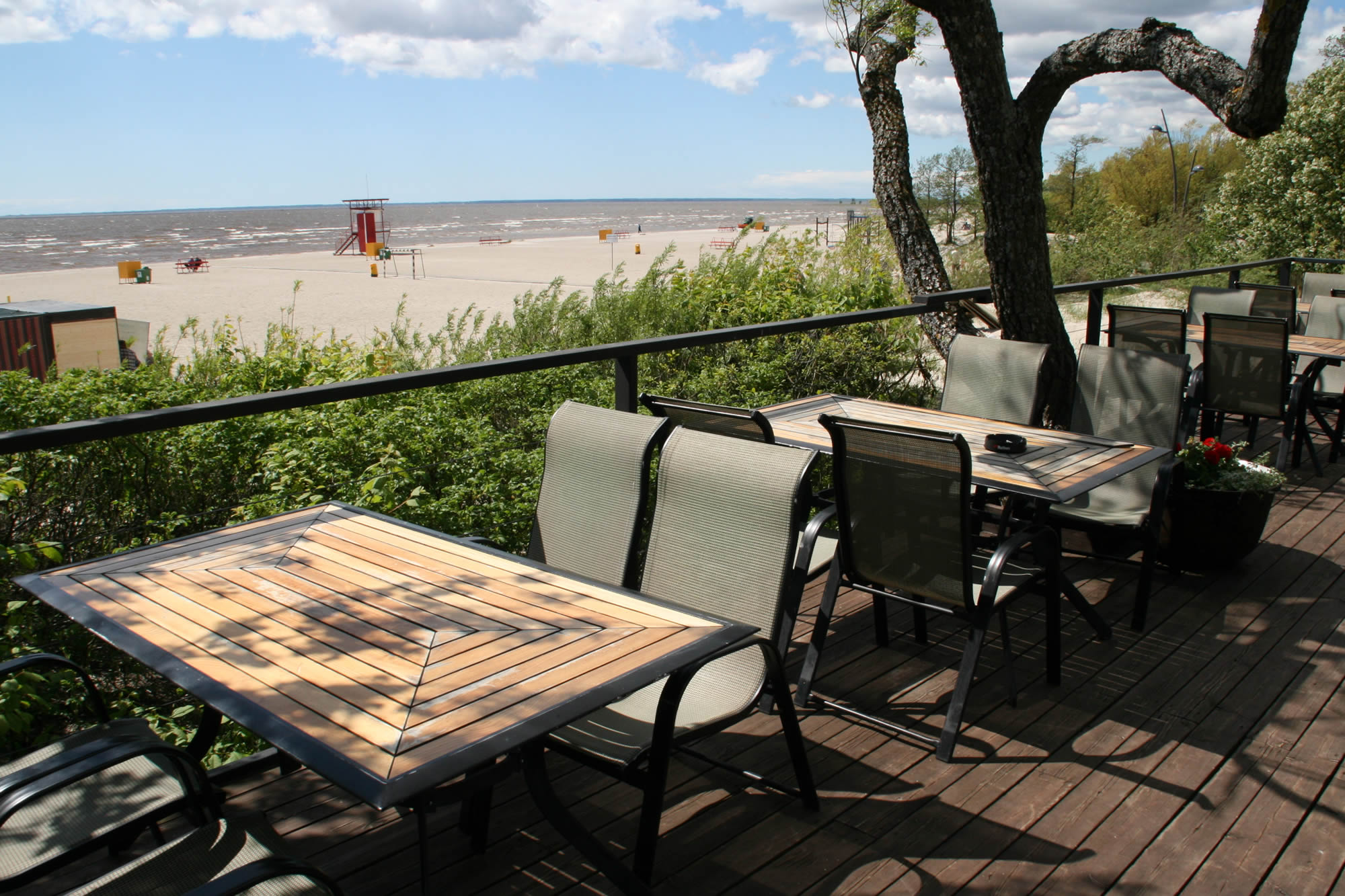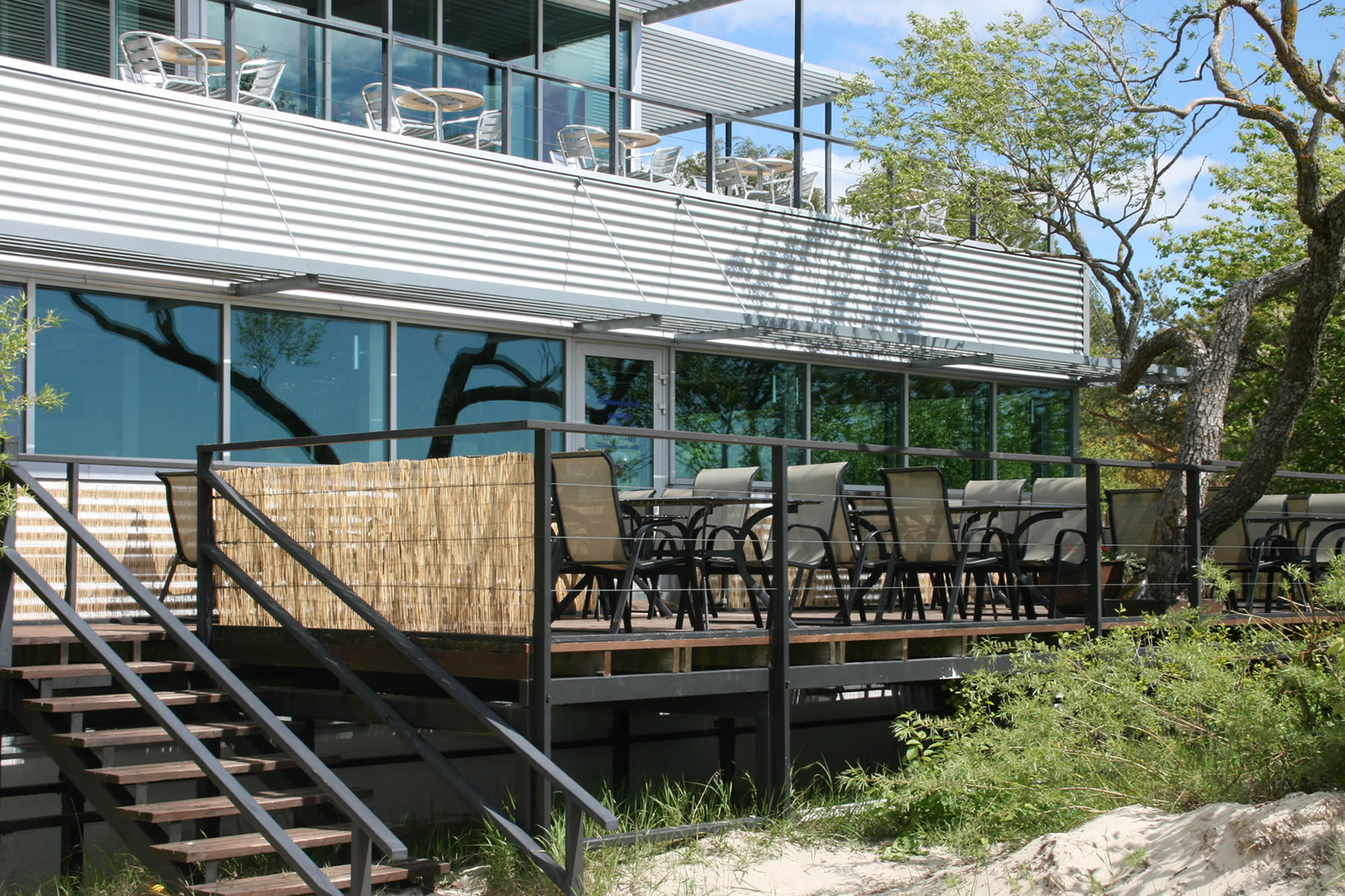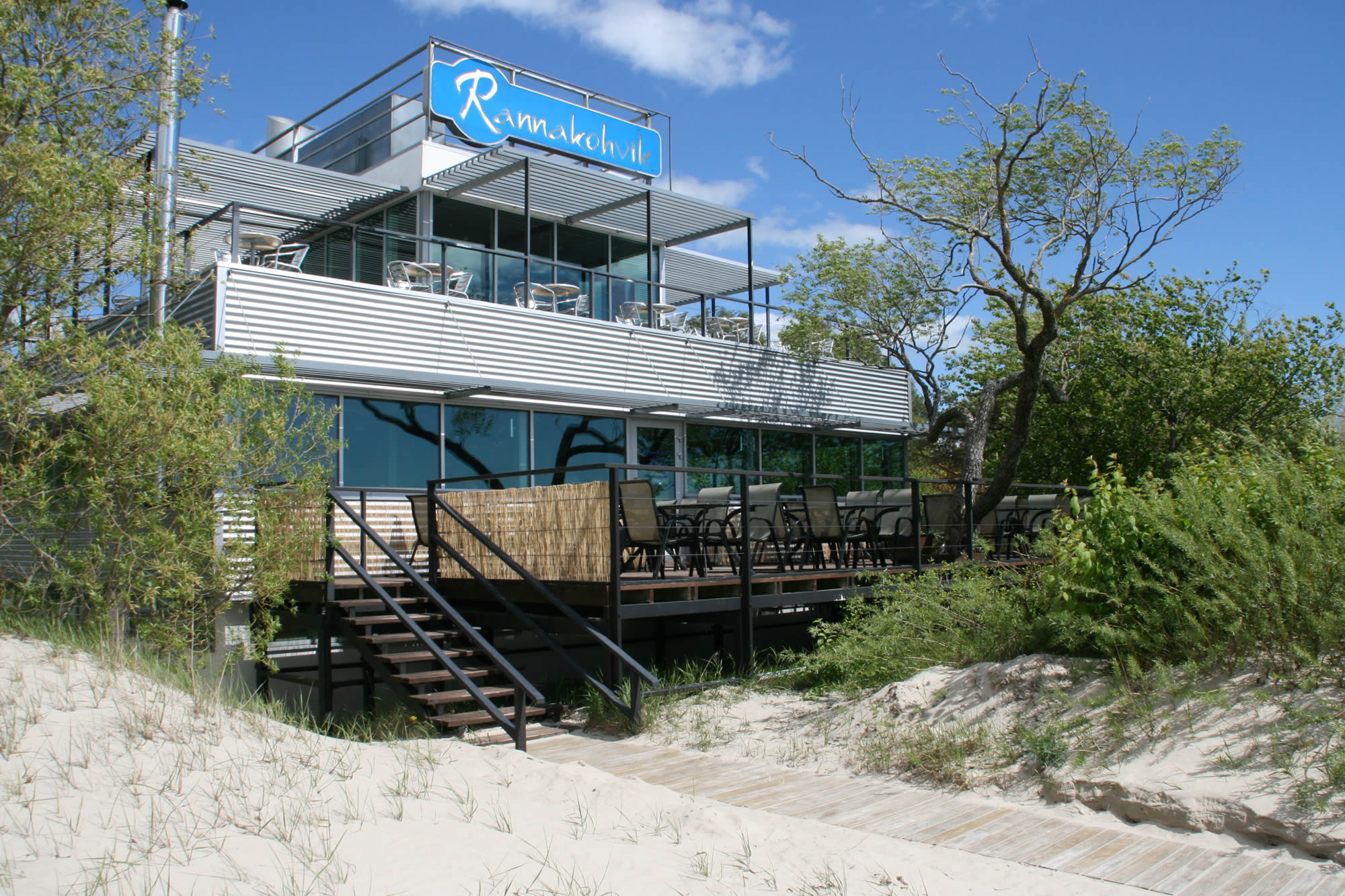 Tere tulemast Rannakohvikusse!
Rannakohvik on väike kohvik Pärnu lahe ääres mis soovib oma klientidele pakkuda võimalust nautida head sööki ja jooki ning imelisi vaateid Pärnu rannale.
Soovi korral korraldame ka eriüritusi.
Mida pakume
Söögid
Rannakohvikus leiab igaüks endale midagi meeldivat hamba alla - tutvuge meie menüüga ja tulge meile külla.
Joogid
Kui olete rannas ja teid vaevab janu siis Rannakohvikust leiate laia valiku jooke alates erinevatest kohvitoodetest kuni kosutavate karastusjookideni. Tutvuge meie joogimenüüga
Kokteilid
Kuumadel suvepäevadel ei saa olla mitte midagi paremat kui istuda merevaatega terassil ja juua jahutavat kokteili - pakume teile võimalust nautida meie suveteemalist kokteilimenüüd.
Tagasiside
Jätke oma tagasiside meie FaceBooki seinale või saatke rannakohvik@rannakohvik.ee
Leave your feedback to out FaceBook wall or e-mail us at rannakohvik@rannakohvik.ee
Eeva: Great variety of menu items and excellent service. The outdoors terrace on the 2nd floor overlooking the beach is splendid on those hot summer days.
Joonas: Favorite seaside café in Pärnu. Every time I travel there on summer, I stop by almost daily.
Robert: A great cafe/restaurant near the local beach. Five stars in my book!
Kerttu: I stumbled upon Rannakohvik today and was very impressed. Delightful cozy atmosphere and friendly service. Definitely a must visit in Pärnu city.
Jarmo P: Rannakohvik (Beach Café) has the best jumbo sized grilled beef burger I've tried in a long time.
Vanessa W: Terrific location right by the beach. Perfect place to sit down on the terrace with your friends and enjoy the view over a good meal and drinks.
Vassili Basil: Very good restaurant next to the beach. I visited with my wife and aunt and we enjoyed ourselves.
Yannick D: Beautiful view and well-stocked bar by the beach. If you are in Pärnu during summer, this place is well worth the visit. Plenty of dishes to choose from the menu as well if you're hungry.
Laura: I used to come and drink coffee here every summer. The staff is friendly and the view is great.
Heiki: Nice cafe / restaurant by the beach. Great value for money, beautiful terrace.
Alexander: Best beach cafe in Pärnu. Tasty food, great atmosphere, location right alongside the beach.
Mika Nilsson: This is a popular venue for lunch. Not to forget the sunny terrace with a beach view.
Kay: We went to Rannakohvik for dinner and were very pleased. Plenty of room on the outside terrace. Thumbs up for our super friendly waitress.
Lars J: Quick and efficient staff. Delicious food. Would recommend to everyone!
Anne: There are many restaurant options for having a relaxed and nice dinner in Pärnu. However, the location and service made Rannakohvik stand out the most and I will surely visit again. Thank you for a wonderful experience.